Empowering & Enhancing
Growth
Ready to grow your business?
Choice Accounting & Taxation Services can be an integral resource that provides advice and works with you to determine areas for growth by providing insight on your business's financial information and processes.
Powerful client relationships are essential to business success. We demonstrate professionalism, show a personal interest in you, our client & are consistently creative & resourceful in solving problems & answering questions.
You are our focus and we will work closely with you to create a personal business plan including financial forecasts so you can make informed decisions in your business. Our aim is to support and enhance your business and personal goals.
to enhance decision making, compliance, financial planning for your business
Accounting & Financial Reporting
Reliable financial reports for better decision making. All bank accounts, credit cards, and loans, as well as all accounts on the balance sheet need to be reconciled on a regular basis to ensure that you have timely financial statements including balance sheets, profit & loss as well as cash flow statements.
Faster turn-around time and lower fees. At the end of the financial year we will provide you with a complete and accurate set of accounts as required so we can assist you in preparation of your income tax returns and provide advise.
. . . and much more.
Reliable data is essential for making great decisions that can improve the value and health of your business. We take the worry out of bookkeeping by processing accounts payable & receivable, bank reconciliations & payroll as well as alerting you on all superannuation commitments to enable compliance on a timely basis.
Your accounts are up-to-date. Your bookkeeping can be done remotely or onsite, on a daily, weekly, fortnightly, monthly or quarterly basis depending on your needs and business stage,
Accuracy saves time and money. Accuracy in your data entry is the starting point and the foundation of having reliable financial reports and lodgements in the future,
Improved relationships with customers and suppliers. From entering customer and supplier invoices, to paying bills. We can help you stay on top of upcoming monies owing to and from your business.
Computerisation of records: Our staff are proficient in a variety of bookkeeping software such as MYOB, XERO, Quickbooks, among others. We are passionate in helping you to leverage technology as you grow your business.
..and much more.
When you start a business, there are many actions you need to take and systems you need to set up to create a firm foundation for a successful business. From business plans to company formation, loan applications to tax audits, a partner like us makes life easier. We can improve your company's business prospects – every step of the way.
Help you determine the best business structure,
Assist with the financial analysis in your business plan,
Provide advice on how to track expenses during your business activities,
Making sure your accounting procedures comply with government regulations and requirements
..and much more.
It's more than just a catchphrase. It's our passion and commitment to you.
Peace of mind that your business is compliant. Each month, quarter or end of financial year, we can prepare and lodge your GST, BAS

(Business Activity Statement)

& IAS

(Installment Activity Statement)

returns, including PAYG Withheld from payroll and PAYG Instalments to help you keep up to date with your tax payments & compliance.
Preparation of Tax Returns: We prepare & lodge Tax returns for individuals, partnerships, private companies, trusts & SMSF (Self Managed Superannuation Fund).
Tax advice & planning: We will guide & advice you regarding income tax, capital gains tax, property taxes, employment taxes, fringe benefit taxes and GST.
Partnering with various groups and organisations to deliver training on financial literacy & record-keeping as well as other areas within our scope of expertise. In addition, we mentor the upcoming professional migrant accountants. When you become a mentee, you are our focus. Our aim is to offer you local experience and the skills you require for the Australian market. We do this by challenging the status quo. We help make dreams come true.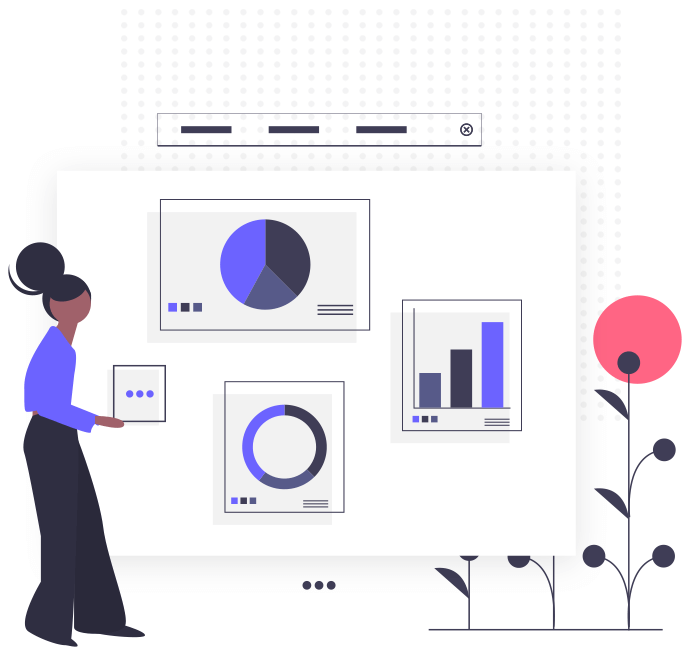 Subscribe to our newsletter
You will receive newest information about our projects, upcoming events,
tax related updates and other important information.
I have received fast, exceptional and personalized services from the team for my individual tax return. During my first appointment, the professional team guided me on how to acquire a property and now planning for the second. I am looking forward to growing my investment portfolio over the next few years. Their approach and flexibility is above expectation. The team will work with you as they advise, and guide you on a personalized approach. The team will go out of their way to book an appointment after hours, via phone or Skype. The flexibility, knowledge, integrity and professionalism is clearly evidenced as you interact with the team. I would recommend the team at Choice Accounting & Taxation Services to you today. Just call them.
Nurse
Choice accounting & Taxation Services has continued to demonstrate their sincere care about our small business through personalised attention. Above all, we appreciate and value their knowledge, diligence, and integrity, which is expressed with a confident personal character. Choice Accounting & Taxation Services has provided the needed professional input to support our business growth and expansion. We are always eager to recommend their services to our friends and colleagues. We highly recommend their services to you now, especially those starting or in business.
Choice Accounting & Taxation Services has assisted with my individual tax returns for several years. During this period, the team has guided me on investment and tax planning strategies. In addition to my three properties, I am currently working closely with Choice Accounting & Taxation Services to develop my business plan. I am looking forward to starting and growing my business over the next few years. It is always a pleasant feeling when you are well looked after by a friendly and professional team. I Appreciate all the work, advise, and guidance you have continued to provide. I would thoroughly recommend the team at Choice Accounting & Taxation Services to anyone looking for a friendly & professional business with a personalized approach to serving client. Call them for an appointment.
Registered Nurse
Contact Us Today to book your
personalised, professional appointment